How do I track my purchase?
After completing a crypto purchase, you can tap on Track my purchase to follow the progress of your transaction.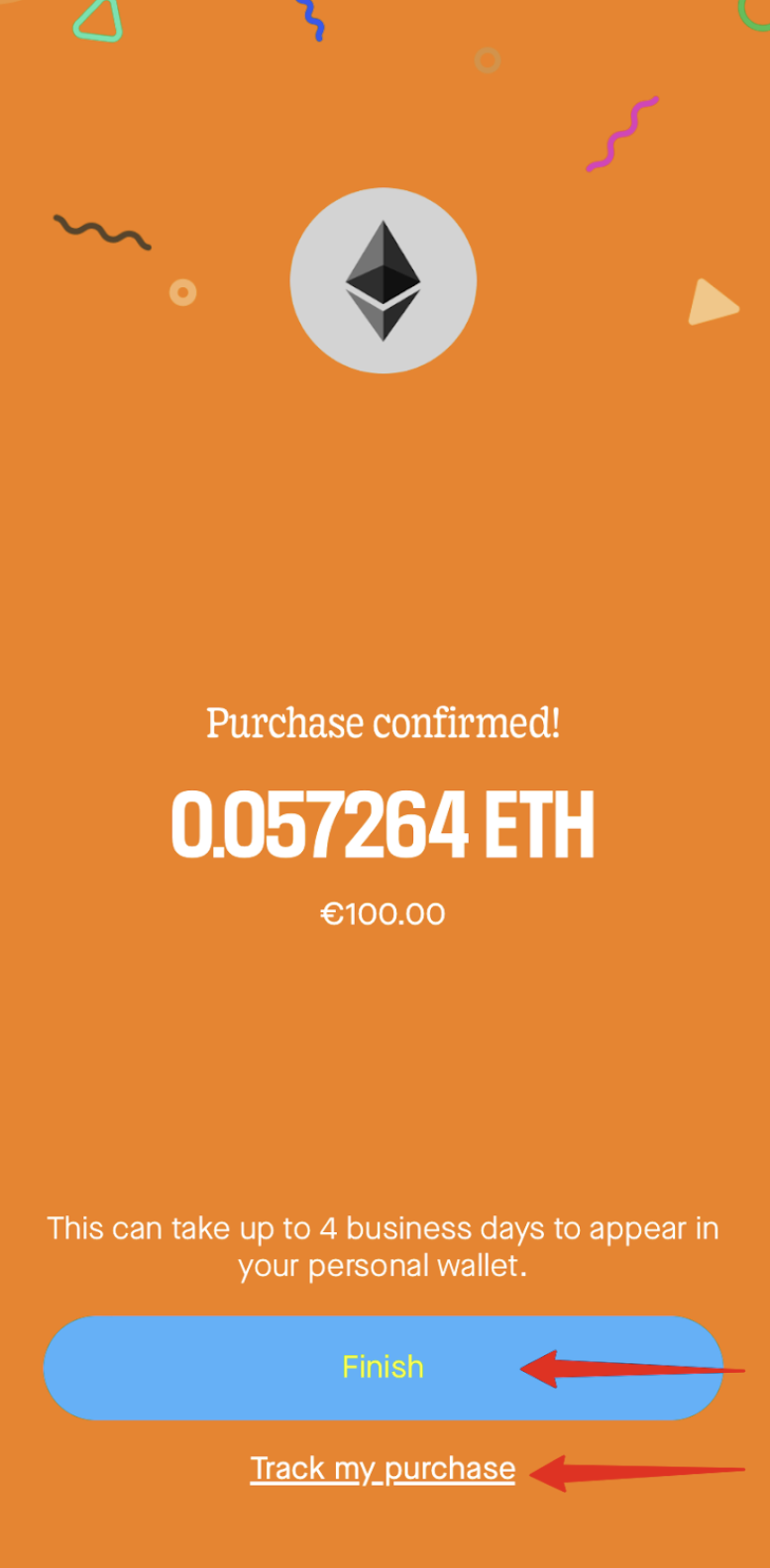 You can also go to Settings > Buy/Sell history.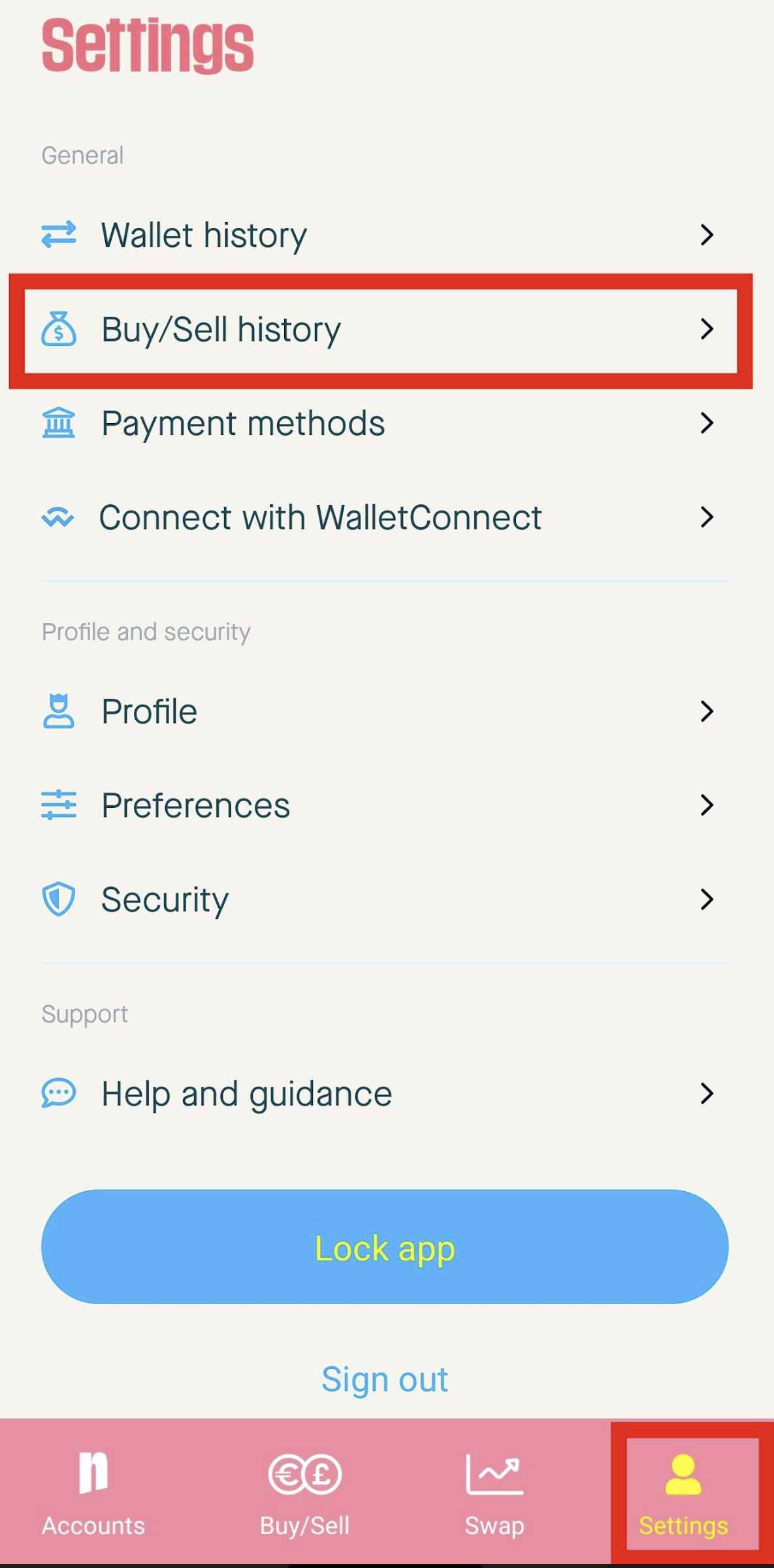 This will open your history where you can see the status of your order. It usually takes 1 working day for manual bank transfers to complete. Orders paid with Revolut are instant.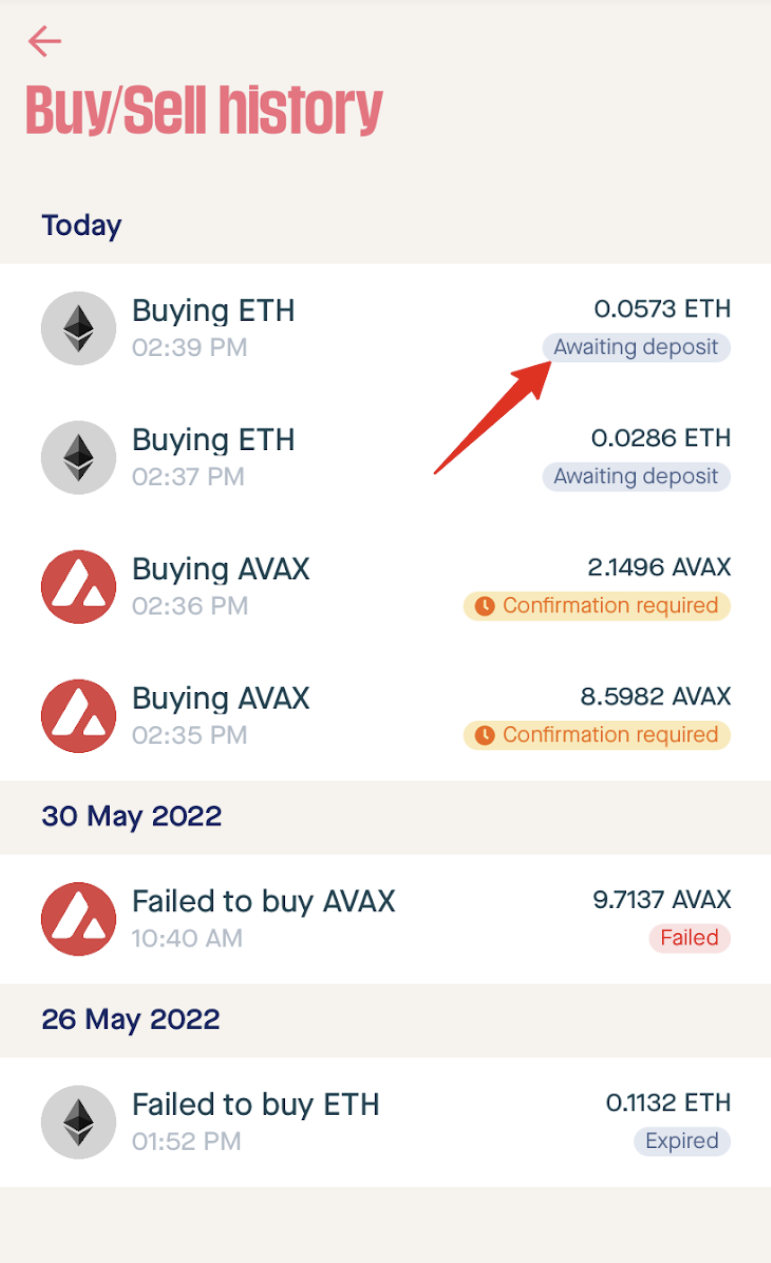 Statuses
Confirmation required: user needs to confirm the quote and price. Open the order to complete it.
Awaiting deposit: Nash has not received the funds yet. Once we receive the funds, we will complete the order. This can take between 1 and 4 business days.
Expired: the order was not confirmed or we didn't receive the funds on time.