How do I transfer assets?
> Tap on

Accounts


>

Tap on your

Crypto


Tap on the asset you want to transfer out



Tap on

Send


> Fill in the recipient's

wallet address


You can:

Copy and paste

the recipient address in the

Enter recipient details

field

Scan a QR code

of a wallet address by tapping on the

QR code icon

at the top right corner of your screen
> Enter the amount of tokens you want to send
> Swipe the button to send your assets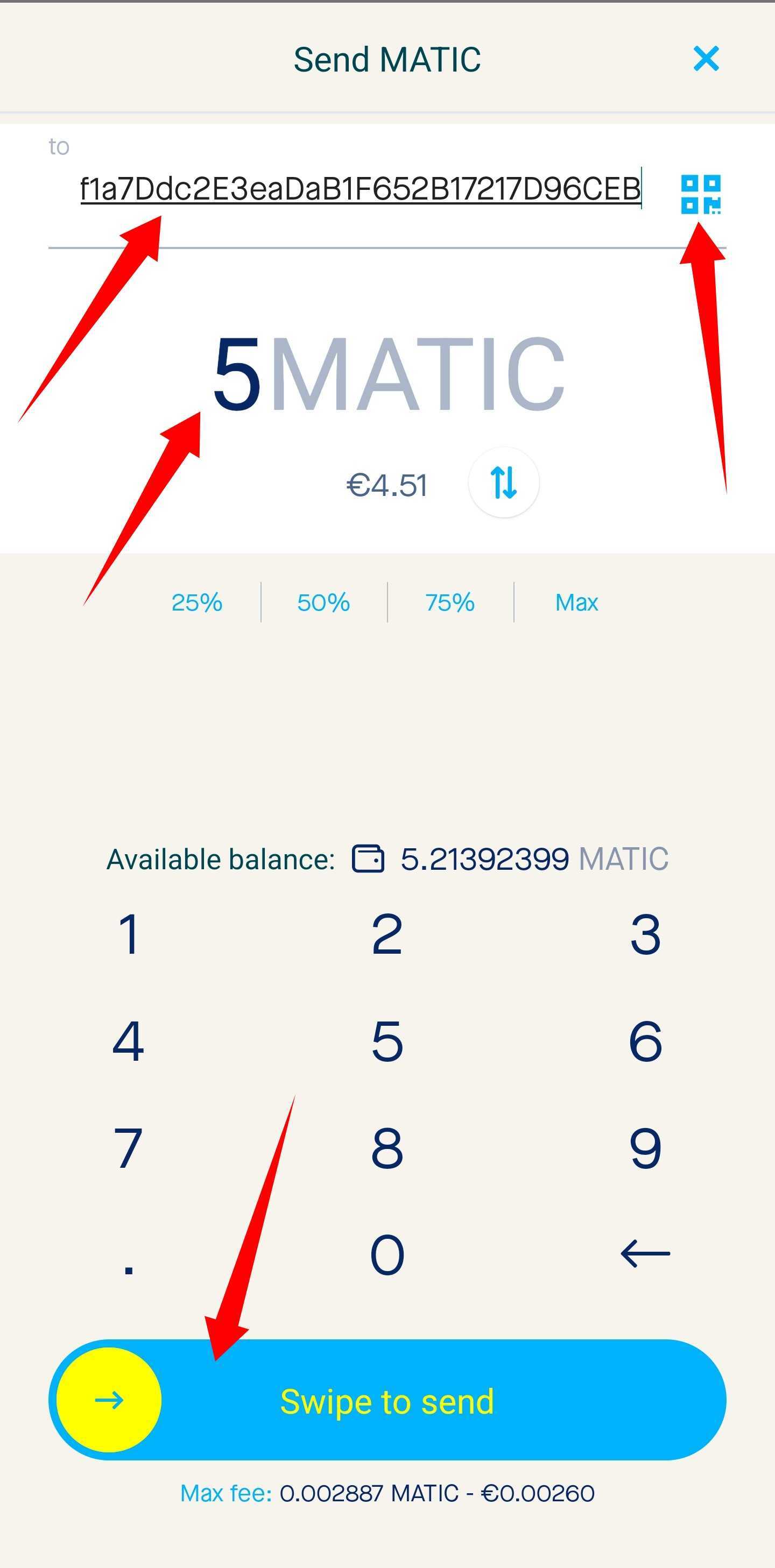 Network fees
To send assets to another wallet, you need to pay a transaction fee. This is not a Nash fee, this is a fee paid to the blockchain miners to verify and confirm your transaction on the blockchain.
For Bitcoin, you pay the fee in Bitcoin.

To transfer assets on the ETH, AVAX and Polygon blockchains (erc20 tokens), you will need the main network coin in your personal Nash wallet to pay the blockchain transaction fee. All tokens on these blockchains require the main network coin to pay the fee. The fee cannot be paid in the same tokens you are sending, it needs to be paid in ETH, AVAX or MATIC.
If you do not have main network coins in your wallet, you can:
Send them from an external wallet into your Nash Ethereum address

Purchase them using EURO through the Nash mobile app