I no longer have my password and twelve secret words. How do I reset my account?
Account resetting should only be used if you have lost both your password and your twelve secret words.
Once you reset your account, you will lose access to all the funds associated with it, including funds in your personal wallet, the trading wallet and NEX stakes.
If you still have your twelve secret words and would like to change your password, click "Forgotten password?" on the sign-in screen and request a reset link via email.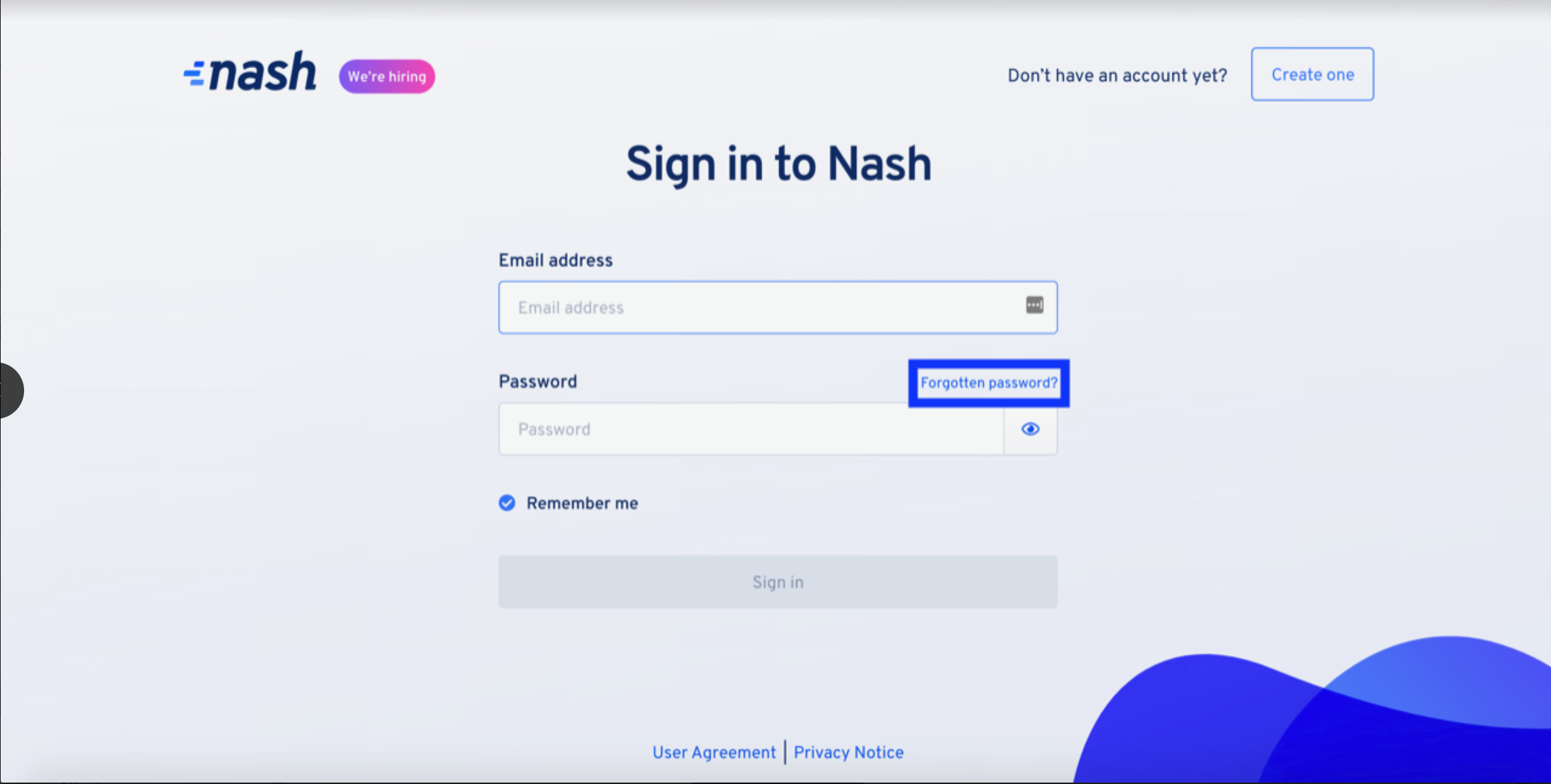 Choose the "No, I have lost my secret words" option.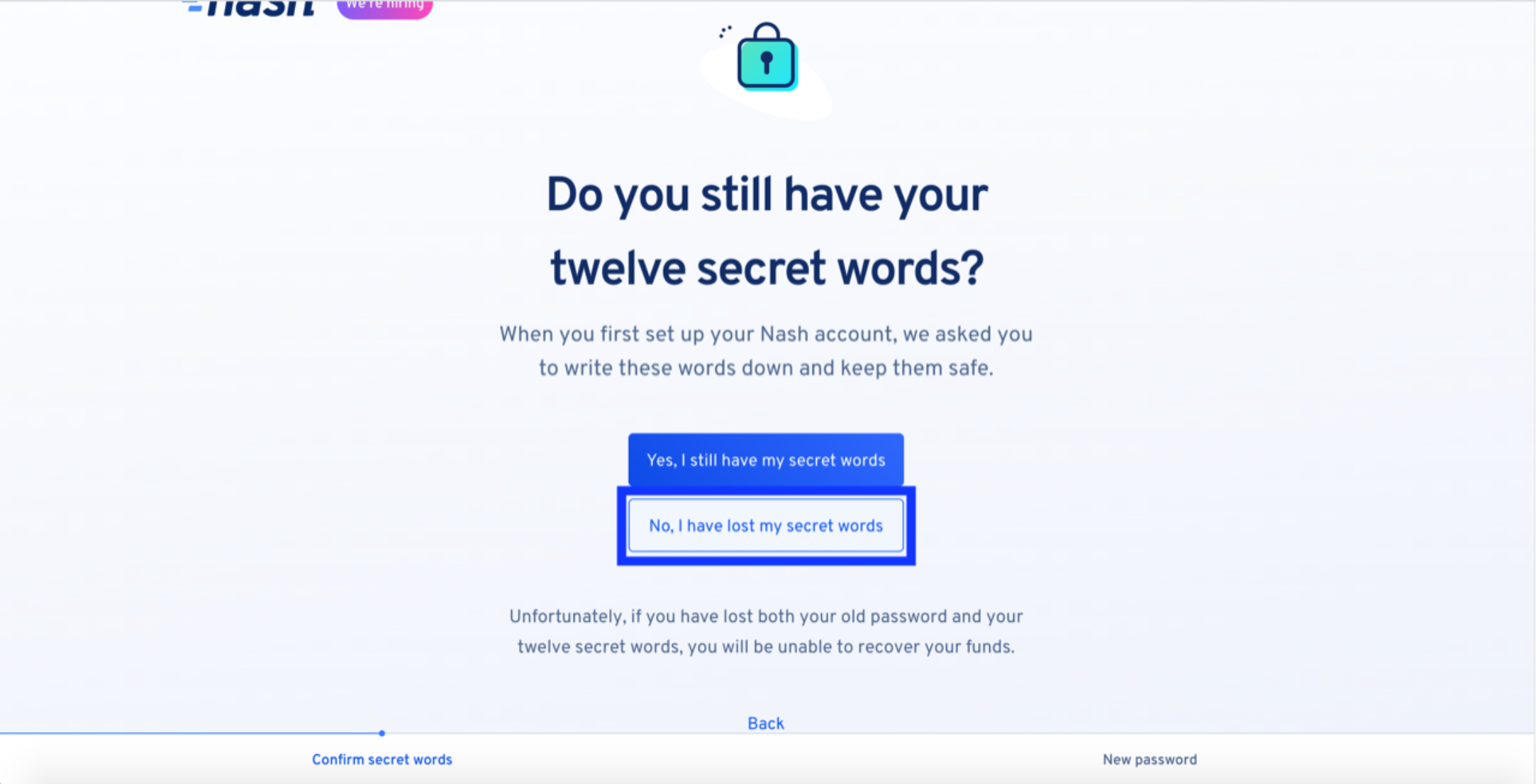 You will then be informed to contact support and will need to provide us with the following documents:
Tier 0 accounts:
Contact us at support@nash.io from the email address associated with your Nash account and give a detailed description of the case. We will respond as soon as possible.
Tier 1/2/3 accounts:
We need to verify your identity before we reset your account. You will need to provide us with two documents:
(i) Your passport/government-issued ID or a driver's license.
(ii) A photograph of you holding the ID you submitted and a piece of paper showing today's date and the word "Nash".
Send an email to our support team at support@nash.io from the address associated with your Nash account. Follow the instructions below to upload your documents:
1) Click on this link: https://vim.cx. This is an open-source tool allowing you to send documents in a secure fashion. You can learn more here.
2) Click on the "Expires" tab and set it to 1 week.
3) Enter a password in the "Password (recommended)" field.
4) Click on the "Attach a file" drop-down menu and attach your documents.
5) Click "Send".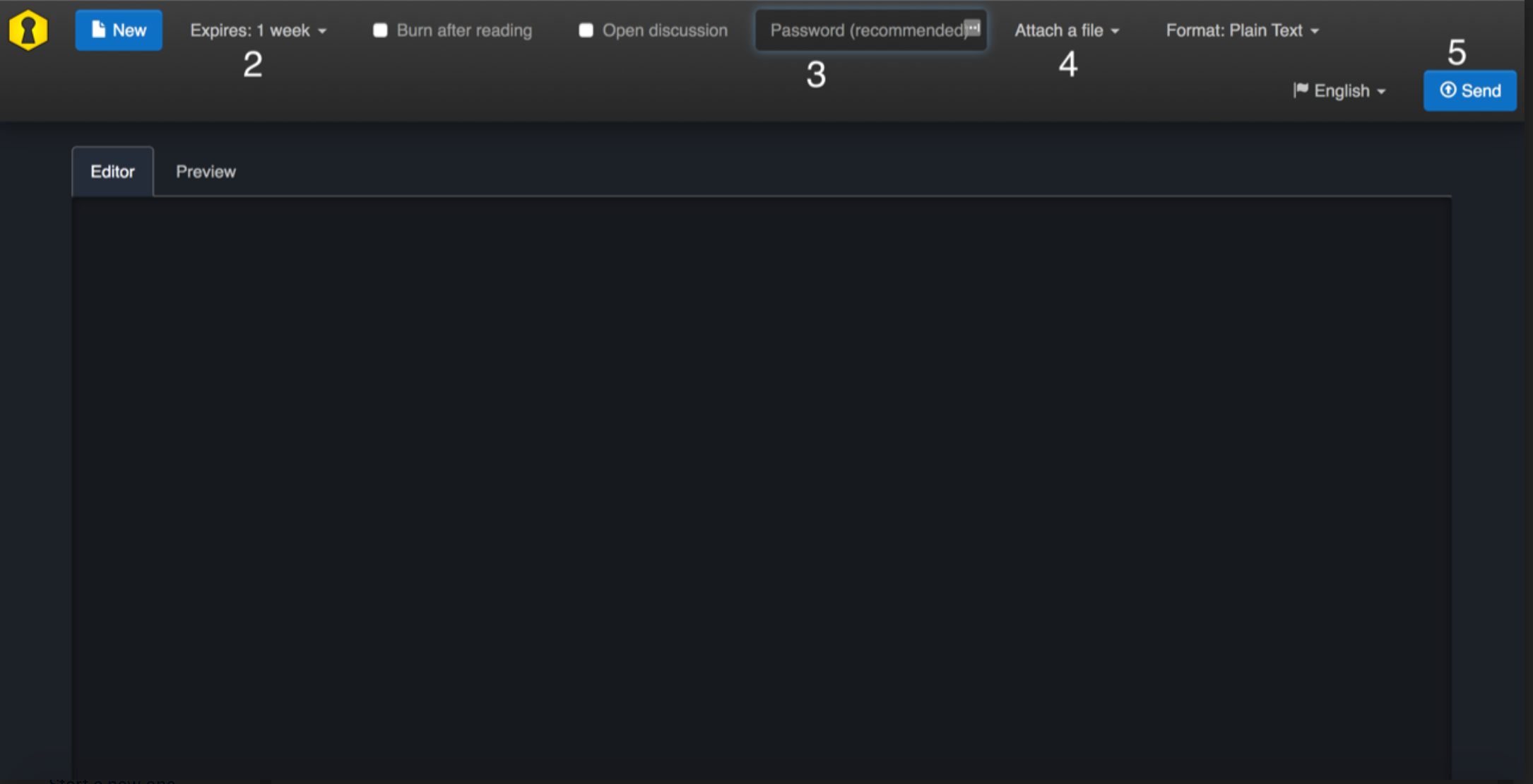 6) Copy and paste the link you received together with the password you chose in your email to support@nash.io.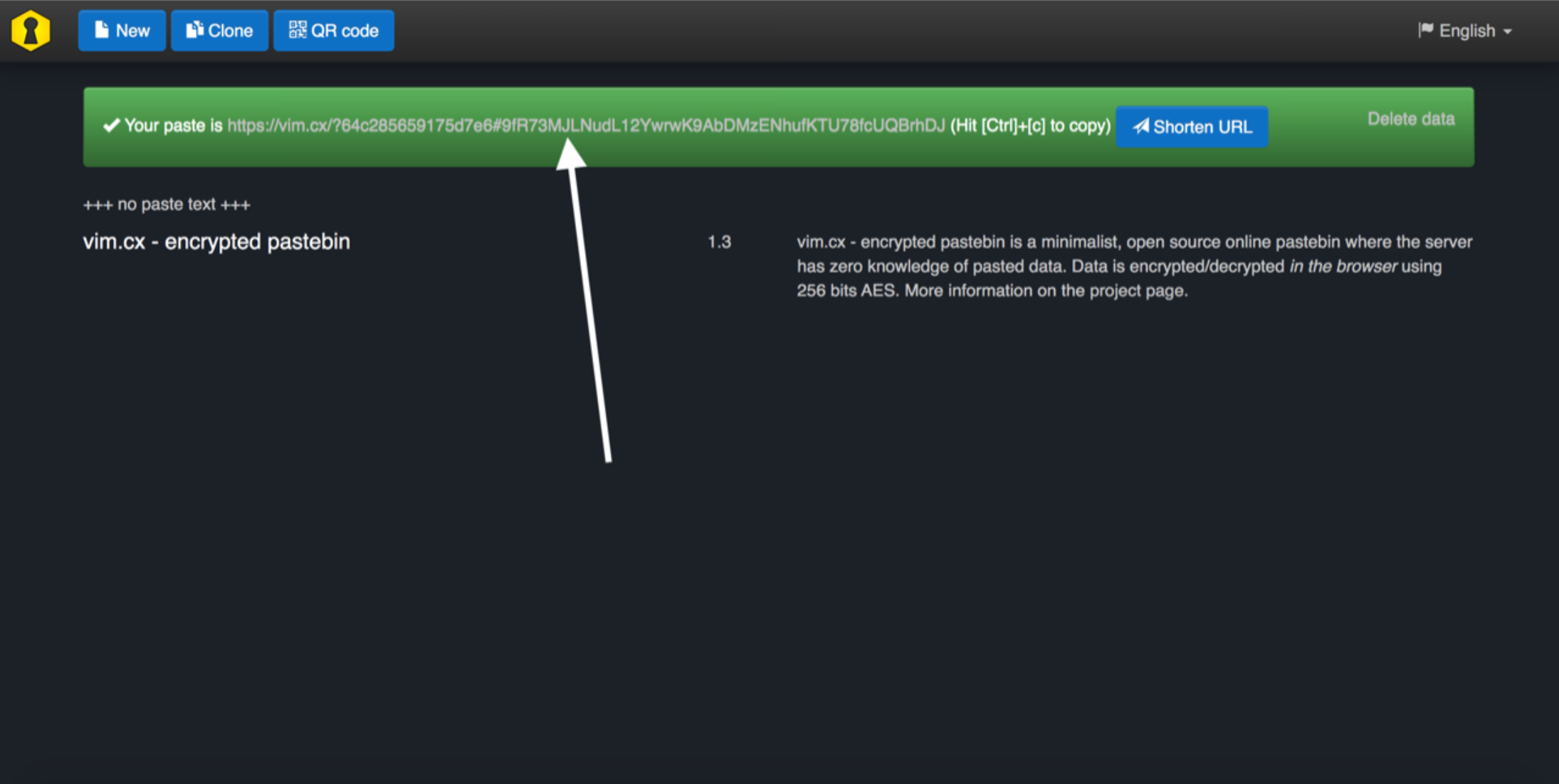 Please note that if your document images are too large, you may need to upload them separately. Simply follow the above procedure twice, once for each image.
When we have verified your identity, we will activate the account button reset button for you.
Follow the steps outlined above, again choosing "No, I have lost my secret words", and you will now be able to reset your account.
Please make sure you keep a copy of your new twelve secret words.